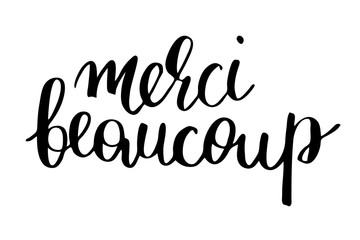 Last November I underwent a procedure in your surgical day unit under the care of Dr. Steeves and his team (Nathalie Carrière, Anne Beauport, Josée Charette, Odette Lacasse and Dr Ghalatia). I am very aware there were others involved in my care such as the clerks and the housekeepers, and they should not be forgotten, but these are the individuals who had direct contact with me.
As a healthcare professional with over 30 years experience, I am always curious to see how others conduct their business. When I arrived, I asked the Patient Support Worker if she would give me a tour of the unit. I expected to be told "she was too busy, she couldn't do it" etc. but she was excited and very proud to show me what they do. This type of behaviour was exhibited throughout my stay.
I am an observer by nature, and I was so impressed to see how happy everyone was. As healthcare workers sometimes we are not as sensitive as we should be to the patients around us, but everything I saw and heard was positive.
Dr. Steeves came to see me before the procedure. I know, not all physicians take the time to do this. He was not rushed, he answered questions, and provided information. The man has a great bedside manner, and has a natural ability to put you at ease. This means a great deal when you are stressed, and I believe it saves a great deal of time dealing with the concerns before there are issues.
In the OR corridor I met someone whose husband I worked with. She had never met me, but took the time to stop by, say hello, and ask if I needed anything. Ms. Shearer was very kind. Again another individual who took the time, when it was not expected, to bring reassuring smile and a few words of comfort that was not ordered. In the OR, Dr. Ghalatia even took the time to talk about common acquaintances we've had, before getting to work. None of this was necessary but demonstrated a very caring and compassionate group. The environment genuinely felt stress free.
Being in healthcare and having to be a patient is humbling and very stressful. We are all very aware that when we are being accredited, we are being observed and scored on our behaviours, on best practice, policy and procedure. Last November, I was the patient, and they were not on the "hot spot" to answer. Instead, I asked questions and got answers that were not rehearsed, or memorized. I watched safety checks, I had explanations on patient privacy, and staff genuinely boasting about their work environment, and the roles. It was very refreshing.
These people know there work, understand why, and are proud of their organization.
Finally, I want to say thank you for a stress free experience. From the PAU phone call, to discharge was great. I never once had a concern, and truthfully, I walked away with a few changes based on my experience, and your practices that I will implement on my return to work.
Be very proud of your team, they are doing a great job!